Child Clinical Psychologists


Across The UK
Professional and Effective Assessment, Therapy and Support
We are award-winning specialists in psychological assessment, intervention and support for Children, Adolescents and Young People.
Our head office is in Manchester, and we offer clinics in England, across Manchester, Leeds, Leicestershire, Liverpool, London, Kent, Newcastle-upon-Tyne, Staffordshire, Surrey, West Lancashire and West Sussex, and York, and in Scotland, in Ayrshire and Glasgow.
We are available online, nationwide.
We've been nominated!
CAYP Psychology are finalists in the Business Championship Awards 2023 – a UK wide celebration of British businesses.
We're in the most prestigious category: SME of the Year.
The awards will take place on 22 March. We'll keep you updated!
Thank you for all your support
https://businesschampionawards.co.uk
CAYP Psychology is an independent clinical psychology-led service specifically for Children, Adolescents and Young People, from newborn to 18-years. We offer sensitive and thoughtful psychological therapies for a wide range of social, emotional, behavioural and psychological difficulties.
We also have expertise in assessments of intellectual functioning, learning disabilities and specific learning difficulties such as dyslexia and dyscalculia, and assessments of Autism Spectrum Disorder (ASD), and Attention Deficit / Hyperactivity Disorder (ADHD).
We are also proud to offer a brand new group for parents: What Next? It's a practical 4-week course for parents and carers following their child's diagnosis of Autism Spectrum Disorder. 
Our top priority is effective, professional and timely psychological support for Children, Adolescents and Young People, and our approach has helped us to win multiple national awards.
Oh, it's pronounced "cape"…

We Offer the Highest Standards of Conduct, Ethics and Proficiency
We specialise in effective, evidence-based and professional psychological work approved by the National Institute for Health and Care Excellence (NICE). We are regulated by the Health and Care Professions Council (HCPC).
We will always strive to practice to the highest standards, meaning that we prioritise your children's wellbeing in a safe, trustworthy, honest and respectful manner.
Psychological Therapies
We specialise in effective psychological assessment and intervention for a wide range of social, emotional, behavioural and psychological difficulties for children and young between up to the age of 18.
Intellectual Assessments
We offer comprehensive assessments of cognitive and academic strengths and weaknesses, in the context of psychological wellbeing.
LGBTQI+ Support
Sensitive and thoughtful advice, support and information, and we can liaise with national charities and organisations.
Registered and Regulated
All our clinical psychologists are regulated by the Health and Care Professionals Council (HCPC) and practice to the highest levels of conduct, performance and ethics.
From the enquiries to the assessment and finally the reports,all we had was an excellent experience. Everything was done in a timely and professional manner. Definitely recommend!!!
Orobosa S. O.
12:42 24 Nov 22
Amazing experience from start to finish. Receptionist was friendly and listened to my needs. Daniel was incredible and really helped with during a difficult and confusing time as a parent. He was exceptional and a really great psychologist. You can tell he genuinely wants to help and better peoples lives through helping them understand psychology and that's what made my experience SO greatThank you Daniel and Cayp! Couldn't recommend these guys enough
We desperately needed some help for our 9 year old son who was struggling with anxiety and not sleeping in his own bed throughout and post covid. We were recommended CAYP by our sons school. We saw Daniel and our son bonded with him straight away. Daniel was excellent with him and within weeks we noticed a difference in our son. I can now happily say that we have our beautiful, confident child back which we lost for nearly 2 years. As a parent there is nothing worse than watching your child struggle and I highly recommend the help that we received. Thank you to Daniel.
My husband and I were looking for someone to help us with our daughter who was displaying signs of selective mutism along with some other anxiety and behavioural challenges. I got in touch with CAYP and was very quickly matched with Dr Holly Hadfield who has experience and expertise in this field and age range. I was able to have a conversation with Dr Holly before committing to anything and I found that very useful. We had some sessions over Zoom which, for my husband and I, was very helpful as we could both attend (whilst the children were sleeping).During the sessions we felt like we were really able to get our worries/ my daughters challenges across and our concerns were listened to intently. We have received some really good advice which has resulted it a very smooth school transition for our daughter. What my husband and I perhaps found most helpful was a professional telling us that lots of the things we were already doing were great and to carry on with those, along with some new techniques and ideas to try.All in all we are very glad that we got into combat this with CAYP and can't recommend Dr Holly enough. Thank you.
We approached CAYP for help after our daughter began showing signs of anxiety, along with school based difficulties. It was a relatively confusing picture for us as parents, she was struggling so much and we felt as though we had tried so much with little improvement. We spoke to Dr Emma Reid who from the outset dealt with things in a kind, caring and professional manner. My daughter underwent some assessments and Emma immediately put her at ease, and us as parents at ease too. Emma's formulation of our daughters difficulties has been so eye opening, she seemed to get a measure of her, along with her difficulties in a short space of time, and this has meant that we now have some informed strategies with which to support our daughter, along with some recommendations for school. The improvements that we have seen in a relatively short space of time have been nothing short of amazing. I would not hesitate to recommend the services of Emma, and of CAYP.
We have had a series of video consultations with Dr Elene Robson from CAYP. These have been very helpful and effective and Dr Robson has been a great support always finding a suitable time for our meetings.
We had the most wonderful experience with Holly.Holly really listened and gave excellent advise at different times during our sons early years.Highly recommended. Thanks Holly 🙂
I cannot thank Lucie at CAYP enough! Our session was so enlightening for me and she's genuinely helped me and my family beyond measures to put our minds at ease. She was so friendly and professional and I felt 100% relaxed in her company. I cannot recommend enough if you are searching for a child psychologist. Thank you so much Lucie!
Melanie M.
20:12 25 Aug 22
A fantastic service I would highly recommend. Daniel made my son feel at ease throughout the assessment and was very understanding of his needs.
CAYP has changed our life!Clarity, support, beyond helpful. Outstanding service and results, thankyou❤️
Dr Daniel Weisberg, he is a doctor like no other he has assisted my foster child in a professional caring empathetic capacity . This has led to the child getting the help he so desperately needed. Because of this I have spoken to other foster parents about taking Mr Weinberg's services I will continue to do so, I can't recommend him enough. CAYP are privileged to have such a good doctor in this clinic. Thank you so so much Daniel. Mags
Gail and M.
17:16 14 Jul 22
We were desperately looking for help with our daughter. The company had been recommended to us and we have nothing bad to say. Our initial email was replied to quickly and professionally. Our psychologist Dr Zoe Cross was fantastic, she was helpful, understanding and supportive throughout the assessments. Making us and our daughter feel comfortable. The reports were clear and in great detail with lots of recommendations and support advice. We can't thank them enough for the support and timely assessments which will really help our daughter move forward.
Melissa H.
12:20 06 Jul 22
Cannot praise Nic and Jenni highly enough. The loveliest of people. Communication couldn't have been better. Nic was our first and main contact and is amazing and Jenni equally as fab and lovely. We felt totally comfortable in their care. Went above and beyond to understand his needs and ensure his needs were met. Excellent at what they do. Total focus on helping the young person and us as a family. Their enthusiasm for making a difference is infectious. We have learnt so much. 10/10. Couldn't have asked for more. Would definitely use their services again.
I 100% recommend Cayp. Daniel has been marvellous. He has a very caring and understanding approach. You can see he genuinely cares for those who seek his help. I am extremely happy with the service I received, which was also fast, allowing me to get my child help quickly and efficiently. Daniel is great at seeing the whole picture of your childs needs, he listens and is extremelyhelpful. Thank you
I cannot recommend CAYP highly enough. I approached them regarding concerns about my 16 year old daughter who has struggled with schoolwork since primary school.CAYP were able to identify her learning difficulties which had been missed in her primary and secondary schools. This has been an enormous relief not only to my daughter but also myself.Finally at college she is receiving the support she needs.A big shout out to Daniel at CAYP who helped my daughter throughout the meetings and assessment she had to undertake. He was incredibly understanding and made my daughter, who was anxious about the process, feel very comfortable.It's a brilliant service and worth every penny.
Amazing service And really friendly people .
Jenni our psychologist was really knowledgeable, caring and gave our daughter lots of coping strategies for her anxiety. I know our daughter felt that jenni was the first professional to really listen and understand her difficulties We would highly recommend CAYP and jenni in particular
Excellent care and a reassuring process.All contact was friendly and professional and we would absolute recommend CAYP - and Jenni & Lisa - if you are looking for support and/or an assessment. We are really pleased with the experience.
We received excellent care by CAYP. Me and my daughter are grateful.Below is my daughter's review"I'd like to say thank you to Lisa for all the help and guidance she has provided for me. Every session I felt listened to, validated and reassured. I am so grateful for everything she has done for me, from helping me understand my struggles to offering useful advice that has helped me overcome many difficult times in my life. Thank you so much!!"
gagliam2000
10:52 27 Feb 22
Daniel has been fantastic with my child. 3 sessions and the change is incredible. A truly positive experience for us both. Highly recommended.
Strawberry S.
18:59 03 Feb 22
A close relative of ours used this service (primary school). Dr Jardine was wonderful - attentive and emotionally and practically helpful. Very lucky to have this service nearby.
We were delighted with the service from Daniel at CAYP. From the moment we stepped into the CAYP offices it became clear everything is geared towards creating a relaxed and safe space for young people. Our son has benefitted hugely from the plan Dan helped us put together and we would absolutely recommend CAYP Psychology.
We worked with Jenni for a few months for my 9-yr old daughter who had developed anxieties following a move abroad. She worked very carefully with P to ensure she took the time to not only deal with what was going on but more importantly ensure P understood what she was feeling and why. We use all the techniques that Jenni taught us and my daughter regularly puts them into play. Her anxieties still occur but she doesn't fear them anymore and she has learned how to deal with them herself which is incredibly admirable at such a young age.
Rebecca M.
18:36 03 Oct 21
Jenni was excellent with my daughter Madison and she was quick with the report of her diagnosis. Excellent service. Susan Cronshaw
Completely professional, supportive and patient from start to finish. Dan had such a lovely manner with my daughter, which enabled her to show what she can do competently and identify areas where, without help, she would be disadvantaged against her peers. The report was incredibly detailed leaving no question as to her needs going forward. Would definitely recommend, in fact, I already have to friends who would benefit.
Anne and Jenni were both absolutely lovely and dedicated from the minute we began speaking. They were both helpful and informative with all information given. The whole process was handled quickly with care and had a full understanding of the emotions involved. The report produced was thorough and everything was explained in great detail. I feel like I was listened to and understood throughout, I have recently recommended CAYP due to their high level of service provided.
Daniel has been amazing from the start to end, very highly professional and listened to all of my daughter concerns around her education needs and Beyond. I would recommend this service to any parents that has concerns around the child's intervention needs at school especially children on EHCP. Identified issues that wasn't ever brought to our attention. Amazing output. I would definitely come back if I needed to. Thanks once again.
I was searching for some time to find a good psychologist who could hopefully find out why my grandson's behaviour was so difficult and whether there were any underlying problems. After being on the waiting list for CAMHS for 5 years enough was enough, this little boy needed help fast so I decided that the only option was to go private. There were so many places offering private assessments and I contacted quite a few but there were things that just did not feel right about them, I eventually contacted CAYP Psychology and felt immediate relief, they were kind, understanding and extremely professional. Within hours I was contacted by a wonderful psychologist (Jenni) who listened to my concerns and sent forms to be filled in by parents, school etc and shortly after they were returned and assessed I was contacted and told what assessments were recommended for my grandson. I felt confident that I had finally found somewhere that genuinely cared so I went ahead. I am so glad that i made the decision to put all my trust in CAYP I had two of the loveliest psychologists I could ever have hoped for, Jenni Jardine and Anne maloney. They were so thorough, professional and kind my grandson was happy and comfortable in their company and did not want to leave. We finally got not only a diagnosis but also the assurance that they were only a phone call away and would be happy to advise on any future concerns plus the in depth report ensures that my grandson is now going to get the help he desperately needs. I can not praise CAYP enough they were absolutely wonderful and I highly recommend them to anyone who is in a similar position, you will not be disappointed.
My child was struggling with anxiety for about 8 months before I contacted CAYP, from the initial appointment things improved. Jenni was excellent, very warm and my child immediately opened up. My child has had a few appointments and has improved significantly by using the strategies Jenni recommended. We all feel supported and much stronger. We are very grateful and would definitely recommend CAYP and Jenni to anyone struggling to access support, worth every penny !
Corrina S.
16:12 29 Jul 21
We contacted Dan at CAYP to do a report for our daughter who is a international para dressage athlete for the FEI. Right from the off Dan was fantastic, he made our daughter feel so comfortable and got the report to us without delay. Nothing was any trouble and he went above and beyond. We would highly recommend CAYP.
Highly recommendedHonestly Daniel understood from the beginning, he got my son.He don't rush, he had time to listen he caredAmazing service, and the report was outstanding and helped a great deal with my sonThank you
I would highly recommend CAYP Psychology.We sought a cognitive assessment shortly after our 9-year old son was diagnosed with ADHD. We wanted to better understand his strengths and difficulties to help him in the classroom and in formal examinations. We met with Dan in the Clinic. Dan was really welcoming and friendly. He really helped engage our son throughout the assessment process and our son actually looked forward to the appointments with Dan. Dan provided a comprehensive assessment, verbal feedback of the results and a detailed report. The feedback and report has helped us as parents better understand our son's abilities and needs (he has clear strengths, but his specific difficulties are often masked), which I have recently shared with school, and the report provides justification for adaptations for our son for future exams and assessments to ensure an equitable approach. The assessment and report has been so important in understanding our son's needs, as we felt that his needs were previously misunderstood, and that his needs would likely fall through the cracks in terms of accessing support had it not been for the assessment. It truly has made a huge difference. Thank you Dan
CAYP Psychology is a fantastic and highly competent team of professionals offering an excellent quality of service to children, young people and their families. Having worked as a therapist in the team I would absolutely recommend them to anyone looking for psychological support for their loved ones.
Francine B.
15:34 21 Jun 21
My teen daughter had been struggling with severe anxietyover this past year and as a parent it's hard to accept that you can't help them, and we had reached our limits on what to do and how to make her feel better.From the 1st appointment to the last, she was made to feel completely at ease. Completely professional with warmth, positivity and compassion throughout.Dr Jardine, we can't thank you enough for all your help andsupport during this time.We highly recommend CAYP Psychology
I would highly recommend CAYP Psychology. My extremely anxious child was made to feel completely at her ease and able to perform assessment tasks that would normally result in increased anxiety and meltdown. In the final report, Dr Jardine identified exactly how my child's autism was affecting her ability to engage in the learning and assessment process. Her approach was supportive and collaborative throughout and has provided us with valuable evidence of her needs to inform the EHCP review.
I can honestly say that, had we not found CAYP Psychology, we would have had no hope left to help our 9 year old daughter, who was heavily masking what Laura and Lisa diagnosed as ADHD and ASD. After so many years of heavily suspecting this but not being believed, and the consequences to our child as a result, I am amazed to say it took just a few weeks from our initial phone call with Daniel for our daughter to be diagnosed. Every person I spoke to during this process was friendly and helpful and everything was handled swiftly and professionally. Lisa and Laura were lovely, and my daughter trusted them immediately. The assessment was thorough, but relaxed, and my daughter didn't want to leave! Every enquiry we have made before, during and after has been answered in the most helpful way and the final report was so comprehensive there wasn't an area affecting our daughter that hadn't been covered, including recommendations. Her school said they now understand our daughter fully and the report was the best they'd ever seen! All for a very reasonable cost. Thank you so much Lisa and Laura, and everyone at CAYP! Our daughter will finally get the support she deserves.
We highly recommend CAYP Psychology. Our experience was using CAYP for an ASD assessment for our son. From beginning to end we felt genuinely cared for. Our son had fallen through the cracks of the medical system for years and we struggled to get clarity on what it was he really struggled with and how to best support him. CAYP was his God send.From the moment I contacted CAYP we felt we finally had found a team who were able to understand what he was struggling with. Within a very short period of time the CAYP team had him thoroughly assessed , looking at the situation from so many different angles . It was refreshing and reassuring. When the diagnosis of Autism came through it was delivered to us (parents and my son) incredibly sensitively and professionally. Laura and Lisa helped our son see his Autism in a positive light. They both helped him embrace who he is so beautifully, it is such a joy to watch. We attribute these positive changes to the fantastic way Lisa and Laura led the assessments and delivered the diagnosis.A detailed report is given ,which is very clearly written. It includes helpful strategies and recommendations. Any questions we had were answered along the way.CAYP is definitely the place to turn if you are looking for a dedicated team of caring professionals who will make sure you are sorted and looked after.Thank you so much Lisa , Laura and Daniel for all you have done!
Chaviva S.
19:04 28 Apr 21
I cannot recommend Daniel at CAYP Psychology highly enough. I was quite apprehensive about taking my daughter to see a phycologist, but Daniel was amazing , very friendly and down to earth. Daniel assessed my daughter for anxiety & low self confidence issues and provided an outstanding assessment report for her to support a high school appeal placement. If you have any concerns for your child and want somewhere who provides a genuine caring, friendly service then CAYP is the place to go.
Absolutely worth every penny and more...We where on the hunt for a professional who was passionate and cared about their work to be able to identify our daughters needs rather than be more interested in their pay check...Dr Dan from start to finish made us feel understood and valued as parents rather than telling us what he thought our daughter needs where without taking our input in to consideration..now because of his genuine compassion to help children and families who genuinely need it we have the right evidence and support to put in place what should be a very bright future for our daughter....we will be back in the near future to do the same for our son....until then a million thank yous Dr Dan take care.
Heather V.
20:22 20 Apr 21
We have seen Daniel at CAYP on a few occasions. He has helped us massively with our daughter who has autism and anxiety. Initially with consultations and recently a cognitive assessment. Would highly recommend
CAYP psychology recently completed a cognitive assessment for our almost 3 year old daughter. Our daughter had had an unusual journey so far and we had some concerns about her development. We were really struggling to know how best to support her and were just met with ever growing waiting lists. We booked an appointment to discuss this and straight away, we felt properly heard with our worries for her. Dan talked us through the process and discussed our concerns in depth. He was understanding and compassionate throughout.Our daughter has a visual impairment, and Dan really did an amazing job of adapting everything to her needs, going out of his way to give our daughter the best chance to complete the assessment. He was fantastic with her, and for days after she said "play with Dan." He really did make the assessment process fun for her.The findings and recommendations from the assessment and really detailed report are priceless to us. We have a much better understanding of her strengths and weaknesses, some idea's of how to help her and some reccomendations around what she might need. It's difficult to express what a relief it is to be able to do something to help her. I would definitely and wholeheartedly recommend CAYP psychology to families with concerns about their children.
We spoke with Daniel about our child's night terrors. We had tried lots of different things but they were becoming more extreme and worrying.Daniel from the outset was a great listener. He was really interested in wanting to help and he had a really warm, natural way of dealing with us.During our consultation he was non-judgmental, knowledgable and easy to speak to. He came up with a plan which we put into place and to be frank the results were incredible. Within days the problem went from a near nightly issue to something which hasn't happened again. We just wish we'd spoken to him sooner.Our advice is simple. If you're worried get in touch. They know how to help and they are focused on solutions. It works and Daniel was very much if you need me again I'm here, but if it works all the best. You sometimes worry that you'll be engaging in ongoing conversations (and let's be honest costs) but there was none of that here. We had a problem. In an hour it was solved. Job done.
Fantastic and highly recommend to all parents/carers who have children who are experiencing difficulties or challenges in their development. Our 8 year old son has had language issues from being a toddler and although we have been under a Speech and Language Therapist and numerous Educational Psychologists, it felt that his progress wasn't moving forward in the way that we had hoped and coupled with covid and all the stress that it brings, we decided to try a different route, after little support or guidance from our GP. CAYP was one of three psychologists that we contacted and was the first to respond positively, actually ringing us within a few hours of me emailing. After a further zoom session, we all met Dr Dan and our son was happy to tackle numerous challenges and activities (all covid safe) within his setting. We received the report, which was tailored to suit our son and his needs within a week of the assessments. Our son felt happy, safe and comfortable and we received recommendations for ourselves as a family and for school also to support his needs. We have learned so much more about the struggles our son experiences on a daily basis and finally we can help him to overcome these barriers towards a brighter future. Thank you
Rachael W.
15:39 07 Mar 21
Caring, compassionate and positive help, aimed just right at teaching children and young people how to learn the skills needed to manage their pressured lives as well as managing difficult medical conditions. Would highly recommend Daniel Weisberg to anyone looking for paediatric psychology services.
I have had the pleasure of being a therapist with the CAYP Psychology team, and cannot recommend them highly enough. They are a very considerate, professional and dedicated team. Their experience and knowledge makes them leaders in the field and I highly recommend them to any family looking for support for their children and young people.
Wonderful and warm experience from start to finish excellent service Dr Daniel explained everything to me in a very clear manner highly recommended thank you for all your support keep up with the great work 👍👍👍👍
My son has recently been assessed by Daniel, very positive experience. My son said that Daniel was easy to talk to and gave him time to speak. On a positive note as parents we also felt listened to and school have agreed to put recommendations from the report in place. If my son needs further assessment I would definitely go back to Daniel again.
I can't recommend Daniel highly enough, from the initial phone call to the sessions we had he was superb. He is kind, understanding and obviously extremely good at what he does. We were after practical advice to handle a situation and the advice we received was invaluable. There were things in that session that will stick with me for the rest of my life. Thanks Daniel.
We're a Climate Positive
Workforce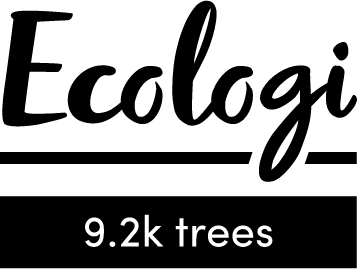 And
we've offset 42 tonnes

of

CO

2
Since

April 15, 2022
That's equivalent to charging

5,108,991 smartphones,

powering

8.2 homes' electricity

for one year, or taking

104,253 car miles

 off the road
CAYP Psychology are proud to take important steps into climate action with our Climate Positive Workforce.
For every appointment that we complete, we plant a tree in one of our own CAYP Psychology forests - We have planted mangroves in Madagascar, helped restore forests in Kenya, planted forest gardens in Uganda, supported reforestation projects in Mozambique, helped restore Andean polylepis forests in Peru and aided reforestation in Tanzania.
For every review left, we plant 50 trees and offset one tonne of carbon dioxide. Our climate actions have contributed to the first ever wind power projects in Honduras and in Mexico. We have supported deforestation projects in the Democratic Republic of Congo and helped the transition from fossil fuels to waste biomass in Chile. We have contributed to the world's largest photovoltaic (solar electricity) park in Egypt and a new photovoltaic park in Vietnam and helped to develop wind farms in South Africa and Thailand. We have helped to generate electricity from landfill gas in Brazil, provided high efficiency cookstoves in Tanzania and protected biodiversity reserves in Peru. Most recently, we have helped to protect the rainforests of Brazil.
We also take steps to be a paper-free service.
In August 2021, a UN Children's Fund report detailed that half the world's 2.2 billion children are at an "extremely high risk" from the impacts of climate change. The psychological impact is alarming: there are very close relationships between the emotional and psychological wellbeing of Children,  Adolescents and Young People, and the environment. We want to take steps, even just a couple of small steps, toward helping reduce this burden.